ADAPTIVE REUSE OF HOTELS TO SENIOR RENTAL HOUSING
Tapestry Senior Housing Management, LLC and Tapestry Senior Housing Development, LLC are comprised of principals of The LaSalle Group and various affiliated companies. The principals originally formed Realty Management Services, Inc. in 1975.
Currently, with our extensive background in renovation and new construction, the primary concentration is the adaptive reuse of existing buildings in conjunction with new construction to create cost effective assisted living and memory care facilities.  The primary market is the private pay resident seeking a continuum of care at each facility.  Services are typically provided for assisted living, memory care, physical rehabilitation services and adult daycare.  Residents have priority in accessing other services within each facility.
Over the years, developments, ownership, ownership representation, facility management, financial modeling, new construction and renovations have included:
Assisted living, independent living, skilled nursing and memory care facilities

Supportive housing including utilization of the Low Income Housing Tax Credit Program

Supportive and affordable elderly housing utilizing numerous financial incentives

Market rate and affordable rental developments

Mixed-Use land Developments encompassing senior housing, multifamily and commercial

Extensive construction management and ownership representation for colleges, religious organizations and municipalities

Development coordination of senior housing for non-profits using the tax-exempt bonds

Renovations of hotels, religious buildings, college housing and numerous education facilities.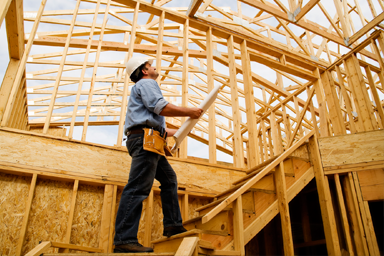 All renovation and construction are completed by experienced third party builders.
Tapestry uses a proprietary detailed pro forma for senior housing facilities that analyzes income and expenses on a monthly basis commencing with construction through five years of operations.
Continuum of Development and Management Services
Tapestry provides a full continuum of facility management, care services, construction oversight, ownership representation and development of senior housing facilities nationally. The company also provides financial modeling through a proprietary integrated operating budget, which examines income and expenses for senior housing facilities on a monthly basis from pre-development through 5 years of operations. Tapestry also provides third party management and development services.
Marketing and Leasing
Tapestry staff has been successful in marketing efforts prior to the issuance of the Certificate of Occupancy and in sustaining high occupancy after completion of construction for senior housing facilities. Staff has been actively involved in opening and marketing many new senior housing campuses from the initial pre-marketing phase through full project stabilization.
Services provided vary for each project:
Independent living – IL
Assisted living – AL
Memory care – MC
Care suites – CS
Rehabilitation services – RS
Listed below are selected prominent campuses in which Tapestry staff participated in opening new senior communities:
Regent at Burnsville
134 Units-IL/AL/MC/CS
Financing-HUD 232
Burnsville, MN
Parkshore Senior Campus
298 units- IL/AL/MC
Financing-Tax Exempt Bonds/ Freddie Mac
St Louis Park MN
Regent at Plymouth
120 Units-IL/AL/MC/CS
Financing-HUD 232/Tax Exempt Bonds/TIF
Plymouth, MN
Summit Place Senior Campus
265 units- IL/AL/MC
Financing-HUD 232
Eden Prairie MN
Shorewood Senior Campus
229 units-IL/AL/MC
Financing-HUD 232/Tax Exempt Bonds
Rochester MN
Village Shores Senior Campus
166 units-IL/AL
Financing-Tax Exempt Bonds/ Freddie Mac
Richfield MN
Colony at Eden Prairie
143 Units-IL/AL/MC/CS/RS
Financing-HUD 232/Tax Exempt Bonds
Eden Prairie, MN
Meadowoods Shores
106 units-IL
Financing-HUD 232
New Brighton, MN
Twin Rivers Senior Campus
98 units-IL/AL/MC
Financing-Conventional
Cannon Falls MN
Brightondale
75 Units-AL/MC
Financing-Conventional
New Brighton MN
Continuum of Care
By offering a full array of services at each facility, residents have the ability to "age in place". In addition to assisted living and memory care services, supplemental services generally offered at Tapestry facilities include adult day care and physical therapy, which exposes care givers, future residents, referral coordinators and the general public to each facility. Subject to specific market and procurement of licenses, home health care and "Care Suites" may also be available.
Tapestry Corporate Executive Responsibilities
Creating facility leasing operations and initiating marketing prior to building completion
Retaining all third party marketing professionals to create structured marketing
Selection of software programs related to the marketing effort
Creating facility marketing budgets which are included in the Working Capital Budget
Creating marketing staff incentive programs
Coordinating personalized marketing programs
Continual oversight of marketing activity reports for results and accountability
Integrating the food service program and delivery of care as a component of the marketing effort
Utilizing RNs and LPNs in the marketing program to work with the project leasing team, families and referral sources
Initial Marketing, Leasing Facilities and Timing
Office space in the general proximity of the new facility is leased immediately after the closing
The marketing process is initiated within 60-90 days after commencement of construction
Upon issuance of the Certificate of Occupancy, the external office is closed and replaced by facility marketing offices
Tapestry Corporate Involvement-Initial Hiring of Facility Staff and Third Party Consultants
Tapestry corporate executives are intimately involved in all opening and pre-leasing activities
During the critical pre-opening phase, Tapestry executives are on-site extensively
Coordination of hiring of the Executive Director, Marketing Manager and Marketing Representatives
Meetings with potential referral coordinators from the community and hospitals
Third Party Marketing Professionals and Software Programs
In conjunction with Tapestry corporate staff, third party professionals with expertise in senior housing are retained to facilitate leasing and continued marketing coordination including:
Web marketing companies
Lead generation and management
Marketing task management
Referral source management
Marketing campaigns and budget
Integrated reporting systems to insure accountability
Marketing Budget
Significant marketing budgets for pre and post occupancy are included in the Working Capital Budget
Staff and Resident Incentive Programs
All marketing personnel are financially incentivized
Selected facility staff are also incentivized to facilitate high occupancy and quality of service
Personalized Marketing Campaigns
Tapestry executives have had considerable success in utilization of personalized marketing programs, which include supplemental responsibilities for all marketing representatives:
Create personal relationships with potential prospects and families
Respond to each potential resident and family with personalized incentives and gifts
Continual meetings in the home environment with potential residents and families
Continual follow-up with potential residents and families based on resident concerns
Potential resident incentives to provide referrals through friends and family members
Supplemental Personalized Marketing
Flexible Rental Agreement revised subject to the specific concerns of the resident and family
Specific units within the facility are reserved based on the desires of the resident and family
Customization of the reserved unit is available to the extent that it does not significantly impact the budget
Food Service Programs Related to Pre-Leasing and Sustained Occupancy
Food service is an important ingredient in the service as well as a key marketing component in pre-leasing and continued high occupancy.
Tapestry staff has experience in creating food service programs
Tapestry team has directed the food staff and meal delivery for many senior housing facilities
The team has experience in utilizing the food service program for marketing purposes
Tapestry created referral incentives through offering free meals for families and friends
Employees
Each facility retains an experienced Executive Director and marketing employees. The hiring process for the Administrator and marketing employees is initiated immediately after construction begins. Typical employees related to the marketing effort include:
Administrator
Marketing Manager
Marketing Representatives (2)
Receptionist (2)
Certified Medicare Home Health Care Agency Administrator (facilitates Medicare and Medicaid reimbursements)
Pre-Opening Marketing and Licensing
Marketing begins immediately following closing. It is projected that approximately 10%-20% of the units will be pre-leased upon issuance of the Certificate of Occupancy. Occupancy is scheduled after acquiring the required licenses, which typically occurs within 30 days after the completion of construction. Tapestry executives and the facility executive director initiate contacts with the licensing authorities prior to closing and have continual contact during the construction leasing phase.
Lease-up
The projected leasing absorption is based on manager experience, local sub-market, overall occupancy rates and projections by the manager in conjunction with the third party feasibility group. Leasing absorption projections are conservative. The Working Capital budget is based on the projected leasing schedule, projected income and expenses through stabilization. Stabilization typically occurs in months 20-24 following the completion of renovation and construction. The proposed monthly Leasing Schedule is included in the Integrated Operating Pro Forma, which directly impacts Working Capital requirements.
Employee and Labor Management/Scheduling
Tapestry utilizes OnShift, the national leader in staff scheduling and labor management software for long-term care/senior living. OnShift provides on-line labor scheduling, which controls labor costs, improves resident care, promotes employee efficiencies and enhances resident occupancy.
onshift.com
Healthsense
Healthsense helps senior care providers reduce costs, increase independence, and enhance caregiver and senior experiences. Families of residents are insured of immediate and continuous health status of residents:
Provider of aging services technology
Provides technology-enabled care solutions for the entire senior care continuum
Utilizes remote monitoring
Expedites emergency response and wellness management solutions
Automates and expedites the Nurse Call communications
Provides vital signs monitoring
Physical Therapy/ Occupational Therapy/ Speech and Language Therapy Rehabilitation Services
Services are typically coordinated in partnership with a local hospital or national service provider
Hospital partnership insures facility referrals
Facility services support the Hospital Readmissions Reduction Program required by the Affordable Care Act
Private furnished units for overnight stays are available in both assisted living and memory care
Tapestry Immediate Admission Program
On site Certified Home Health Care Agency to facilitate admissions and reimbursements
Opportunity to expose potential residents to the facility
Respite Care Availability
Private furnished accommodations and à la carte services
Existing rehabilitation patients and residents can access service
Patients recovering from a hospital stay through the Tapestry Immediate Admission Program
Caregivers who need a vacation
Unexpected events that require an array of services on an immediate basis
Trial Program
Flexible short term program, which allows potential residents to experience facility services
Furnished units available in assisted living and memory care
No long term commitment
Opportunity to expose potential residents to the facility
Digital Marketing
Tapestry utilizes the services of groups like Fathom Delivers and Caring:
Improved lead-to-move-in ratio
Increased search visits
Improved visitor-to-lead ratios
Future resident marketing automation
assistedlivingmarketing360.com
fathomdelivers.com
Lead Support and Marketing Strategies
Tapestry utilizes groups such as GlynnDevins:
Optimize sales through lead conversion
Implementing incentive programs for future residents and current employees
Lead tacking tools and follow-up
Marketing Campaign
An experienced company will be retained to coordinate and implement various marketing efforts:
Occupancy Improvement Solutions
Enhanced Sales Traffic Programs
Marketing and Sales Management
Direct Impact Test Marketing
In-Depth Market Research
Media Planning & Placement
Ongoing Lead Generation
Mystery Shopping of Competitors
Government Subsidies Supporting Marketing Efforts
Tapestry facilities are typically funded by residents through private pay sources. However, Medicare and Medicaid provide selected coverage for various services. Tapestry will operate a Certified Home Health Agency (CHHA) at each facility. The CHHA can provide:
Long-term nursing and home health aide services
Help residents determine the level of services
Arrange for other services including physical, occupational, speech therapy and medical supplies/equipment
The Administrator of the CHHA will coordinate the reimbursement of eligible Medicare and Medicaid services, which will further support the marketing efforts.